FOR NEW COMEDY SERIES DICE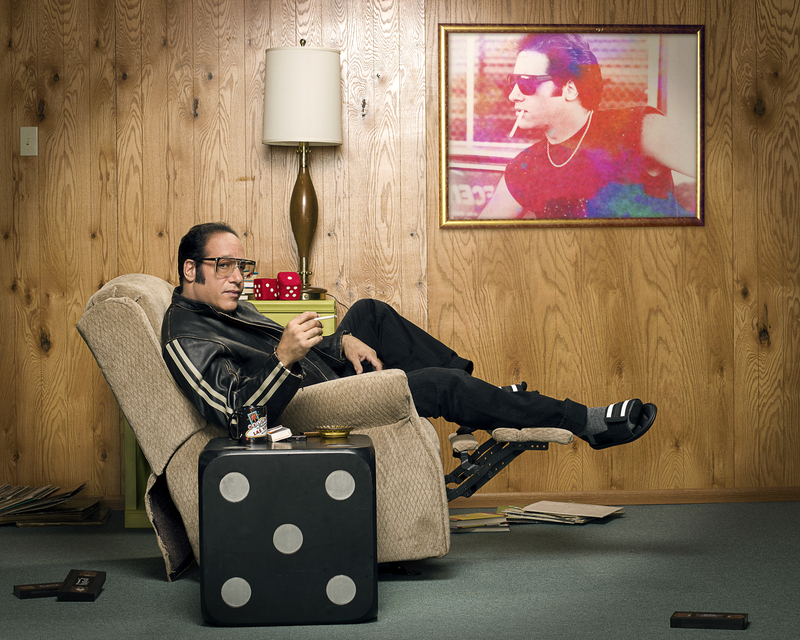 Series Starring Andrew Dice Clay To Debut Sunday, April 10th At 9:30 PM ET/PT

SHOWTIME announced that its new comedy series DICE will premiere on Sunday, April 10th at 9:30PM. ET/PT. The scripted, semi-autobiographical series will follow the life of renowned comedian, Andrew Dice Clay, chronicling the stops and starts of his career resurgence in his transplanted home base of Las Vegas.

The series stars Kevin Corrigan & Natasha Leggero and features guest-stars: Lorraine Bracco, Adrien Brody, Michael Rapaport and Criss Angel.

Created by Scot Armstrong (Old School, The Hangover Part II), DICE chronicles life in the Vegas suburbs, as Andrew Dice Clay tries to live his life while trapped in the skin of "The Diceman." Whether he's attempting to pay back his gambling debts, manage his sons' heavy metal band or fend off pumped up fans, this show shines a light on the sides of Dice we've never seen before. Yet all the while he dons his trademark black leather jacket and fingerless gloves, ready for a comeback.