Yes, That Was Andrew Dice Clay on HBO's Vinyl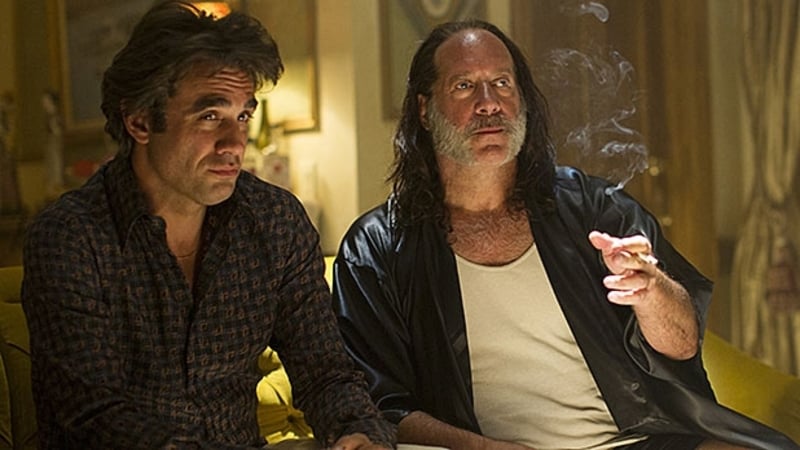 "Do I look like an asshole?"

That's our introduction to disk jockey Frank "Buck" Rogers as he's holding court in a dodgy lounge surrounded by half naked women, wearing a barely buttoned silk shirt with a nose powdered with cocaine. He's digging into record executive Richie Finestra, played by Bobby Cannavale, with a Goodfellas-esque tangent on betrayal and respect.

You may have recognized the boisterous actor behind the gold-banded aviators. But it's more likely that it took you a visit to IMDB to verify he is none other than stand-up legend and once professional asshole Andrew Dice Clay. Consider this a taste of the casting brilliance that's behind HBO's new series Vinyl.

Clay is currently in the midst of a career renaissance that few would have predicted. He first made his mark on the comedy scene in the 1990s with his infamous brand of controversial material; it was boundary-pushing back then, and seems unimaginable now. It was the kind of act that got him boycotted on Saturday Night Live and MTV, but delivered with his personal brand of swagger, he gained a huge following, and became the first comic entertainer to sell out Madison Square Garden.