Andrew Dice Clay Goes Soft: The Comedian on Family, James Franco and His 'Filthy Truth'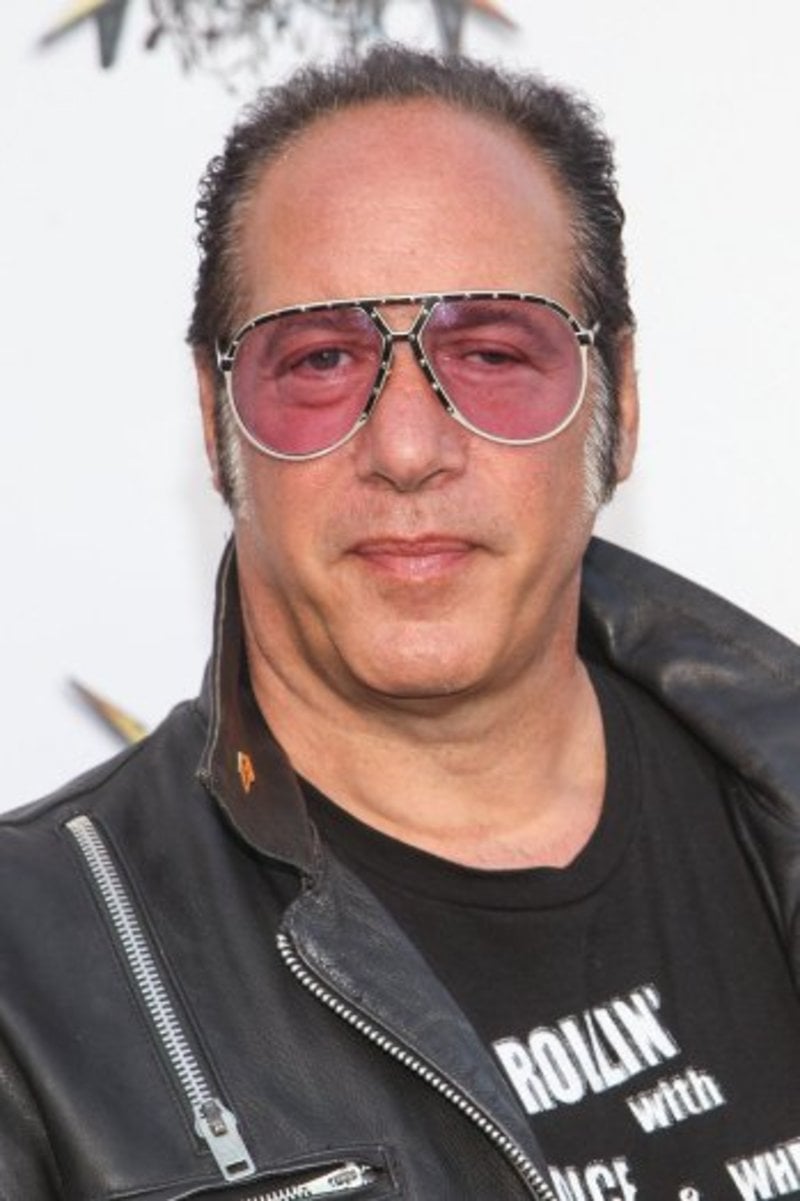 Dice dishes on his first memoir and his favorite stand-ups

There was a time when Andrew Dice Clay was known as the most controversial comic around. His trademark dirty mouth pushed him to the pinnacle of pop culture super stardom, but, as the 'Dice man found out, A-list status can often be so slippery.

That said, the 57-year-old didn't fade into the shadows for long. Following a critically acclaimed turn in Woody Allen's Blue Jasmine, an upcoming role in a Martin Scorsese and Mick Jagger-produced series project for HBO, a high-profile comedy tour (from Australia to the U.S.), Clay is spitting words in a brand new space: in print.

His first memoir, The Filthy Truth, hit bookshelves Nov. 11 from Touchstone/Simon & Schuster. He recently talked to The Hollywood Reporter about why he waited so long to tell his story, what it would take for him to do another Allen flick (not much) and who should play him on the big screen.

Why write a book now?

When my career first took off, I was offered all kinds of book deals, but I was like, "Why would I do a book now when I'm becoming what I'm becoming?" I have nothing got talk about other than 10 years of banging around the clubs and the struggle to make it. I figured I would have to live some life before I have a real story to tell, and even in this book, it ends in the year 2000 rather than coming all the way to date. If this is successful, which I think it will be, I can always write part two.

How did you decide where to end the book?

I end it with a very special event of when I went back to Madison Square Garden in the year 2000. I really did it for my children, because it would've been a shame for them to hear all these stories and have never gotten the chance to see it live. And I wound up selling out the Garden at a time when my career was not happening.

What did you learn from experiencing a dip in your career?

When I was all the way down, it was more on a personal level. Even at my lowest lows, I would tell my boys Max and Dylan, I would say, "Wait 'til I turn it on again." If I didn't have two children, I might've walked away from the whole thing … but I knew the story wasn't going to end that way. I'm way stronger than that. I have an unbelievable constitution and belief in myself.

What would you have done if you did give it all up?

I would be a club comic again, banging around, but that wasn't going to sit right with me or my family. Hands down I was the biggest stand-up in the world, and that's not ego talking, it's factual. I did over 300 soldout arena shows before the career even started dipping, and even then, that was sort of self-exile. I was doing 100,000 people per week that's a lot of your body to withstand. Going through that and going through a bad time with my last wife, it just buries a guy.

Who will be most pissed off when they read your book?

The thing is, I didn't write the book to piss people off — that's why nobody really gets destroyed in the book. I've had fights with people, made up with people. I'm not looking to destroy anyone's life in the book. I wrote it for the fans that wanted to know what my life was like behind the scenes and growing up and what I went through in Hollywood. But I also want the book to inspire people to see what it is when you really have this dream and no matter what you're going through you push forward.

What have you learned from Hollywood?

You know what I teach my own boys about their acting careers? I tell them, "Look, if you want to make it in show business, you gotta be able to be accept one word and that word is 'no.' You're going to hear it a hundred times before you get one 'yes.' … But as long as you leave your balls on the table when you're doing auditions, (people) don't forget talent." That is what brought me back.

Speaking of talent, what other stand-ups do you admire?

Kat Williams. He's one of the most exciting standups out there. I like Kevin Hart. Chris Rock is phenomenal. I wish Eddie Murphy would come back for a minute. And as far as just straight stand-ups, hands down (Jerry) Seinfeld is it. There's nobody better.

If they make The Filthy Truth into a movie, who would play Andrew Dice Clay?

The one person I did speak to about it was James Franco. We met a couple years ago, before I started writing the book, and we had a three and a half hour meeting. It needs to be a method actor. James has that look; he could really look like Dice. But it would be a hard role to play. I'm one person on stage, but offstage, I'm a completely different person.

Will you do more film work?

All Woody Allen has to do is call me and say, "I've got a pot of coffee for you, I need you to do this part." I'm there. Same thing with Marty (Scorsese). I love acting and these dreams are coming true. Acting has always been the goal and I'm excited to focus on it. I'm also going to record a new (comedy) album with Rick Rubin, which I haven't done in 20 years. We'll do that in Australia. I can't be anything but humbled by working with all these people who want to work with me.

Your book is described as unapologetic and uncensored. What's the filthiest thing you write about?

There's a lot of filth but there's a lot of love. When I met with the writer [David Ritz] for the first time, he said, "What I get out of you is that it all comes from love. They used to write about you as the comedian you hate, but your comedy is truth and Andrew Silverstein is filled with love for his friends and family and to make people laugh."