Andrew Dice Clay Launches a Podcast, with a Little Help From his Friends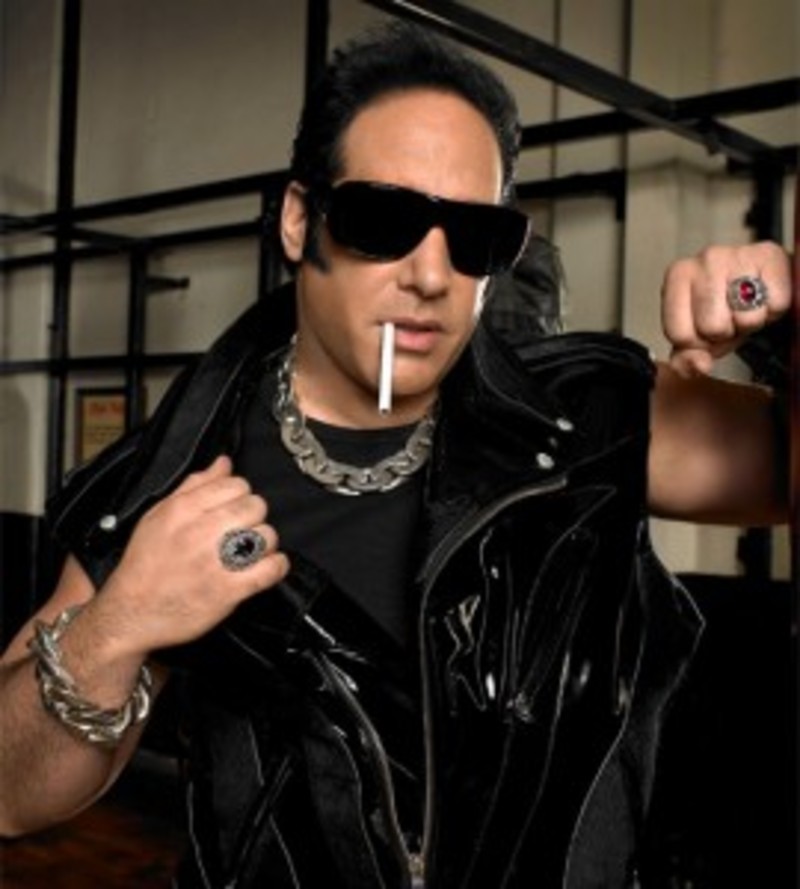 When comedian Andrew Dice Clay's name is mentioned it's virtually impossible not to immediately picture a raven-haired man with a leather jacket. You then follow it up with a half-assed take on his legendary nursery rhymes or a variation of an "Ohhhhhhhh!" type of yelp. But it's never as good as the original. The reason is because Dice has always been larger than life, an iconic entertainer with an iconic look, sound, and feel. There's no one else like him. "I know what people want from me and I like to deliver that for them. If you're a certain type of comic and want to be a different type of comic, that's a difficult thing to do when you're established." Dice compares this to when an iconic brand like Coca-Cola changing it's can design, people aren't comfortable with change, get scared by something new and stop buying.

With that in mind, Dice told us his plans to bring his already iconic brand into a new technology format – podcasting.

This Saturday, May 11th will mark the debut of the Rollin' With Dice and Wheels podcast, teaming up with his longtime friend Michael "Wheels" Parise for this new endeavor. Dice says, "I never felt there was one podcast that captured everything for me. Rather than wait around for someone else to do it, I said Fuck It! Let me do it. So I teamed up with one of the funniest guys I know and think we're going to have a podcast like no one else has."

Dice is going to have a pretty monster summer, a new book, a forthcoming career profile in Playboy's July issue, and perhaps biggest of all, starring in the new Woody Allen film, Blue Jasmine with Louis C.K.. The same Louis C.K. who recently told Howard Stern that Dice gave him the best advice about how to be a father post divorce. Well it turns out that Dice isn't only giving advice, he's taking some too; from another comedian who dominates the podcast world, Joe Rogan.

"I have a lot of friends that do them," stated Dice about his decision. "Joe Rogan, he's the main guy. He just kept tellin' me that I have to do a podcast. With the kind of comedy that I do and the craziness that I live, it's the new frontier. For guys like me especially, people won't know what's coming from one minute to the next." Another comedian friend believes podcasting is a perfect format for Dice, "Jim Breuer told me a podcast is not about a joke every other second," stating that Breuer knows Dice likes entertaining people and his stories would lend well to podcasting.

When asked about what fans can expect from Rollin' With Dice And Wheels, Dice summed it up in one word, "Theater." He added, "I'm really good for creating theater for people. I give people a real show in my stand-up. I like taking people on a trip… give people something they're not going to hear every day." On Rollin' with Dice and Wheels the Diceman himself promises to be uncensored, filthy, raw and opinionated and not like the hundreds of other podcasts hosted by stand-up comics. Dice stated his podcast will feature guests from all walks of life and sometimes there will be no guests. "I will have a variety of different people in this world, I'm not going to limit myself to just comedians," continuing, "I want everyone from great authors to strippers. As long as it's entertaining." While he doesn't have any dream guests right this moment he envisions, "a wide spectrum of all kinds of people. If I meet somebody at a casino that I find interesting, I'll interview them. Or it could be a movie star, I can talk to anybody." Plus they will present new talent from both the world of comedy and music, launch on air pranks, and man-on-the-street interviews.

The podcast can be heard at www.rollinwithdiceandwheels.com as well as iTunes and other major podcast directories. The show will begin with a live audio stream adding a video component later this year.

Rollin' with Dice and Wheels will tape in Las Vegas where he's sure, "you get all kinds of entertainers and interesting people out of Vegas." From the people that make up the culture, to his friends like Coco (of Ice Loves Coco) who is currently performing in Vegas, to "the hottest stripper in Vegas." The guestlist ideas are vast and deep. The only definite person he has on the schedule right now is the guy that pushed him into podcasting in the first place, Joe Rogan. "He [Rogan] will be in Vegas in a few weeks and he's doing the show! Since he kept telling me I had to do this thing."

Here's a sample of the duo in action.
Check out the original article at thelaughbutton.com